British marque aims to become the world's most sustainable luxury automotive manufacturer
100% of electricity sourced for its site in Crewe, England, is from renewable generation
Factory headquarters certified by the Carbon Trust to PAS 2060 Carbon Neutral standard
Brand is accelerating its journey towards electrification
Bentley to offer hybrid variant of all models by 2023 and a BEV by 2025
Supporting film available at: http://bit.ly/BMedia_0410
Bentley Motors achieved carbon neutral certification for its factory headquarters in Crewe, England, taking another important step on its journey to become the world's most sustainable luxury automotive manufacturer.
The certification from the Carbon Trust, which confirms that the company meets the internationally recognised PAS 2060 standard for carbon neutrality, reflects measures taken by the company to reduce the carbon emitted in its operations, including the use of renewable electricity. 100% of Bentley's electricity is generated by either on-site solar panels or purchased as certified green electricity. All emissions that cannot be eliminated are compensated with high quality offsets.
Earlier this year, the UK's largest solar car port, comprising 10,000 solar panels, was installed at Bentley's factory site in Crewe. The installation has a capacity of 2.7MW and covers 1,378 car parking spaces – an area of 16,426m². Adding to the 20,815 roof top panels already fitted, it took the total on-site solar panel energy capacity to 7.7MW, enough to cover over 1,750 homes.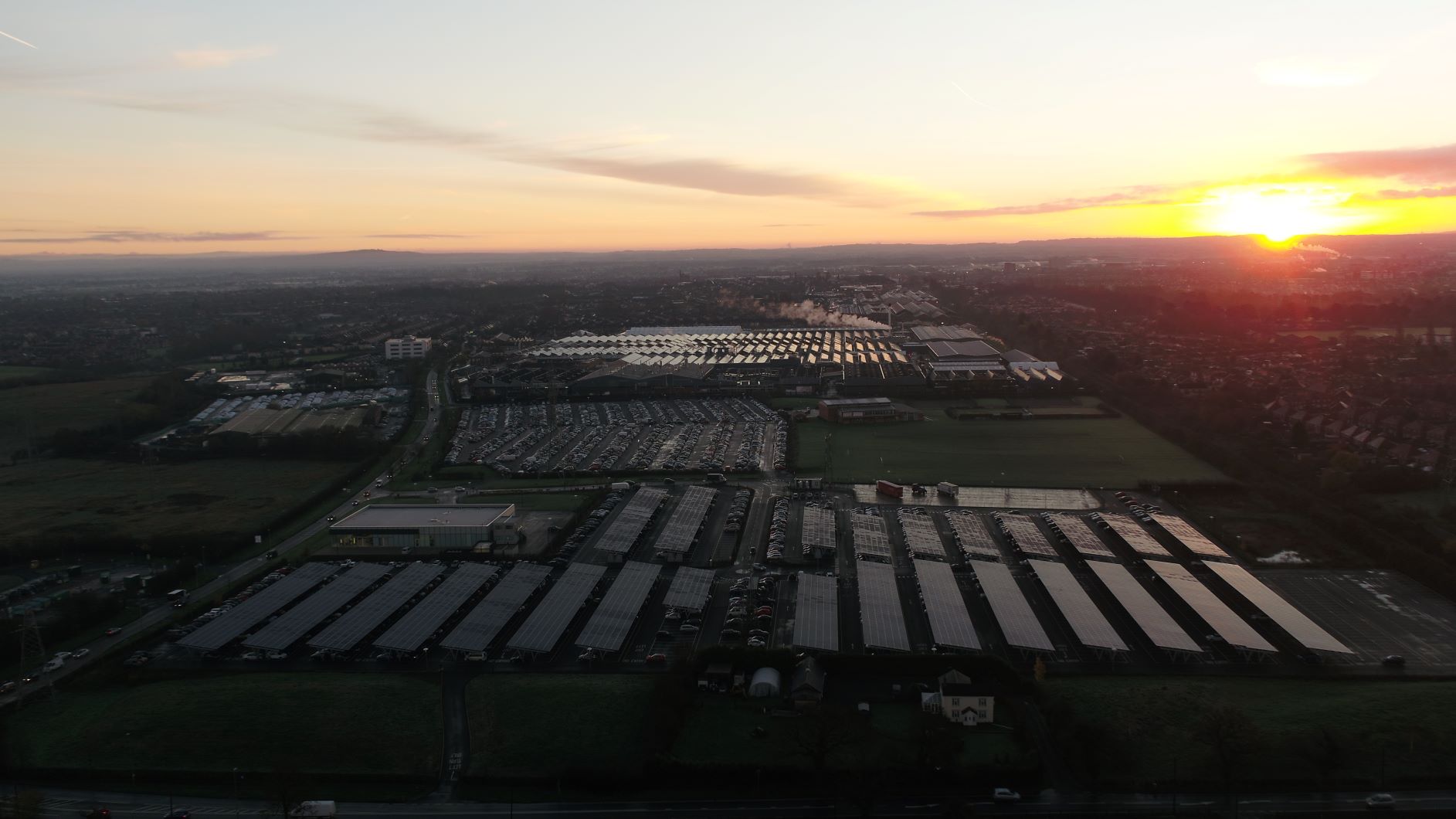 The achievement reflects almost two decades' work to make the historic Crewe site as energy and carbon efficient as it can be. Although parts of the site have existed since the 1940s, in 1999 Bentley was the first UK automotive manufacturer to achieve the ISO 14001 environmental management standard and sees upgrading the site to maximise energy efficiency and reduce emissions as a continual process.
To secure the PAS 2060 certification, Gold Standard carbon credits have been purchased to offset the emissions that occur during the manufacturing process. The quantity and quality of these credits have been independently verified by the Carbon Trust, the world's leading independent certification body for carbon footprints.
Bentley is now accelerating its push towards electrification with the introduction of the first fully electric Bentley slated for 2025. The luxury British marque has also just brought to market the first luxury plug-in hybrid, the Bentayga Hybrid, and aims to have hybrid variants of all models by 2023 and a BEV by 2025.
Adrian Hallmark, Chairman and Chief Executive Office of Bentley Motors, said:
"While 2019 has marked Bentley's centenary, our focus is now on preparing the business for the next 100 years. We want to lead the way in the delivery of sustainable luxury mobility – by providing our customers with products and services that reflect their own values.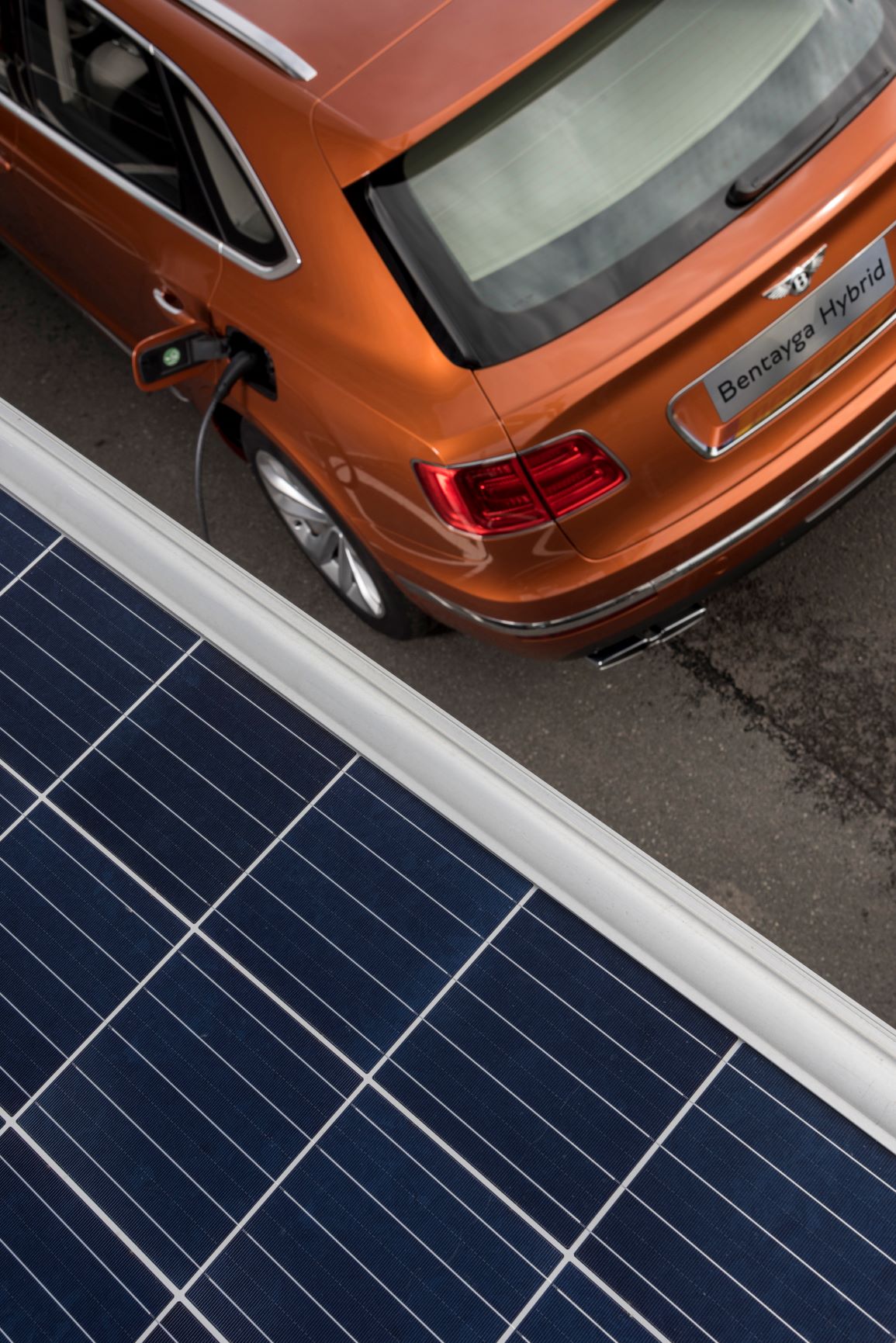 We are very conscious of our responsibility to consider the environmental, social and economic impact of our organisation, and today's news is just the latest stage in this journey."
John Newton, Head of Certification, the Carbon Trust, said:
"The Carbon Trust is pleased to certify Bentley's factory headquarters to PAS 2060, demonstrating its carbon neutrality. The initiatives that Bentley has undertaken to achieve this certification demonstrate the company's commitment to becoming more sustainable."
Whether it be through the introduction of alternative powertrain technologies, the use of sustainable materials and practices, or its industry-leading work reducing the environmental impact of its factory, Bentley is making a long-term strategic commitment to delivering sustainable luxury mobility.
100 Years Of Extraordinary
July 10, 2019 marked Bentley's 100th year – an extraordinary milestone achieved by only a few companies. A year-long series of special activities has been taking place, with celebrations at major events around the world to showcase Bentley's motoring evolution over the last 100 years, and highlight its global success today and the exciting future of innovation ahead.