Alain Ducasse, executive chef known equally well among foodies and other chefs of New York, has long held a top post within the city at his Benoit restaurant. Named after the bistro in Paris that opened its doors in 1912, Ducasse and Benoit have been part of the midtown Manhattan dining scene since 2008.
While Benoit was still well-loved by critics from the New York Times, as well as the many guests that happily waited on tables, Ducasse and the pros and Alain Ducasse Enterprise decided that Benoit was due for an update if it was going to stay on top of its game.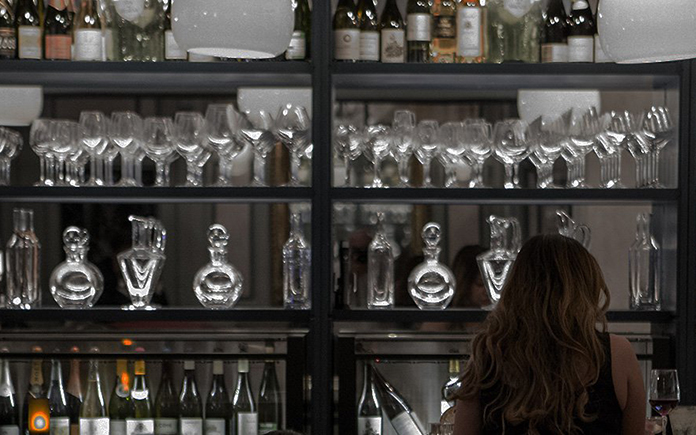 The menu, décor and the whole experience at Benoit have been updated with a modern flair that's perfect for New York City and its patrons in 2017.
Updated Décor, Classic Feel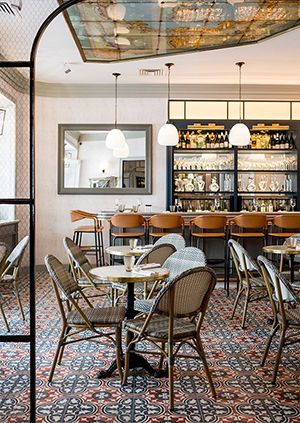 Benoit as always known for its sophisticated Parisian style, but a recent updated interior sets Benoit apart from other spaces in the area. Mixing new elements with vintage classics that will take you back to Paris in the 1920s, the well-chosen décor is nothing short of spectacular.
Starting with the entrance of the space, designers chose an authentic stone mantel flown in from Paris to go with the classic club chairs that flank the area. Plaster wallpaper completes the authentically French, yet undeniably modern charm that you'll feel as soon as you walk into Benoit.
Featuring a dining room with white-washed wood panels and large mirrors, the main space at Benoit has taken on a much more modern and open look. Oversized swing arm sconces and vintage lights chosen from a Paris flea market light the main dining room.
Similar articles:
The classic black and white bar and Benoit has been updated as well. Using colorful cement tiles and ombre-patterned rattan chairs instead of the previous bistro-style chairs, the bar area offers elements of a new design style that perfectly complements the rest of the space.
New Menu, Same Sophisticated Fare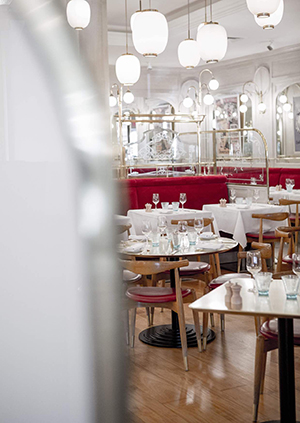 One of the hardest things for an established restaurant with loyal patrons to do is redefine the menu and the dishes coming out of the kitchen. At Benoit, which was previously known for many classic French dishes, as well as modern versions of many French favorites, the undertaking was even more complicated since the heritage of French food in New York City is partly at stake.
With the new menu, Alain Ducasse and Benoit have kept many of the bistro favorites that patrons have come to love and expect, but added a new twist to many dishes. Pushing the boundaries of French cooking while retaining the classics, Benoit has something for everybody on the menu.
Signature items like Escargots in garlic and parsley butter mingle alongside dishes including a duck foie gras terrine served with grape chutney and Parisian brioche. Sea bream crudo with a citrus vinaigrette and a combination of roasted and smoked eggplant with peanut and cilantro dressing is one of the new appetizer items available for diners at Benoit.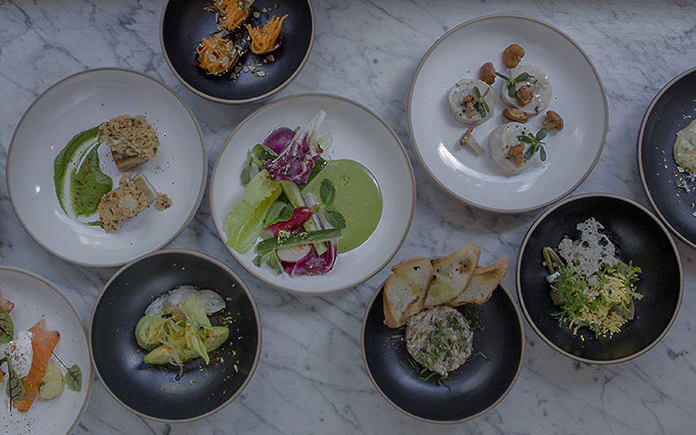 Updated main courses like king salmon with seasonal vegetables and a béarnaise sauce, as well as spice Rohan duck breast will be offered. Old favorites like Poulet Roti with pommes frites can be prepared for one or two guests as well. As usual, Benoit will also highlight seasonal items like classic French cassoulet when appropriate.
While the appetizers and main courses may take the cake here, desert is no slouch at Benoit either. In addition to the spectacular cheese plate, pastry chef Thomas Padovani offers traditional items like a tarte tatin served with crème fraiche, as well as modern dishes like Benoit profiteroles for two, served with vanilla ice cream and drizzled with warm chocolate sauce tableside.
Don't Miss the New Benoit
Dining at Benoit has always been an exceptional experience where every detail was near perfect. Keeping many of the classic French dishes and updating the menu, diners now have the choice of ordering something they love or finding a brand new favorite.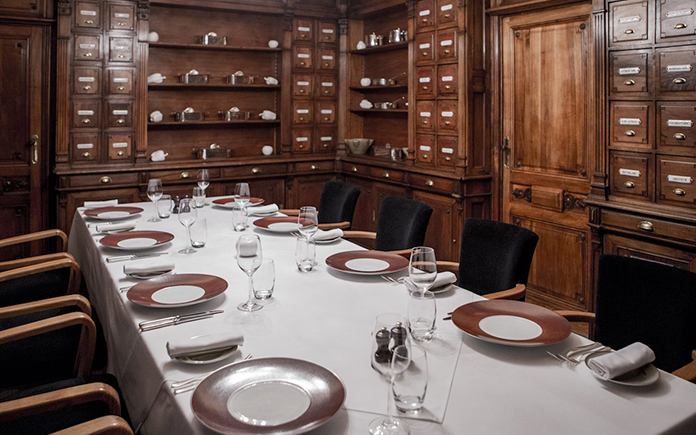 The updated décor is also likely to attract new patrons and keep loyal locals interested in coming back over and over again. With the new Benoit, Alain Ducasse and his team have crafted a dining experience that will transport you to a Paris that food and fine dining lovers have been dreaming of.