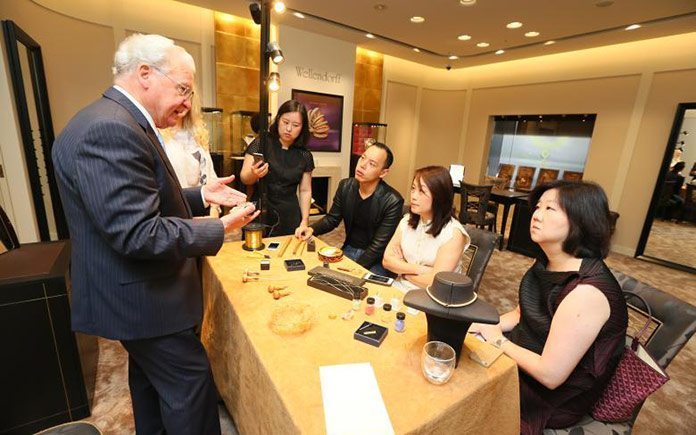 Wellendorff brings German luxury jewellery design to Tokyo.
After launching twelve boutiques in Germany, Vienna, Luxembourg, Hong Kong, Peking, San Francisco and Las Vegas, the Wellendorff jewellery manufactory is now strengthening its presence in the Japanese market. The first Wellendorff boutique in Japan will opened its doors on 2nd October at the exclusive address of  The Ritz Carlton Hotel Tokyo.
A central feature of the grand opening is a piece of jewellery dedicated by the Wellendorff family to the Japanese capital: The Tokyo Ring, which is available exclusively from the Japanese boutique.
Made of 18-karat yellow gold and signed with the Diamond W, this ring features pink Wellendorff enamel and is decorated with engraved cherry blossoms, which lend the piece a romantic touch and recreate the charm of the over-300-year-old Japanese technique of ukiyo-e expressed in paintings and coloured wood-block prints.