The luxury resort to represent the second hotel in Europe to join the Destination by Hyatt portfolio, demonstrating Hyatt's commitment to growing its resort offer due to continued leisure travel demand.
CHICAGO – Hyatt Hotels Corporation (NYSE: H) announced that a Hyatt affiliate has entered into a franchise agreement with 12.18. group to debut the Destination by Hyatt brand in Italy with 7Pines Resort Sardinia. The 76-room resort is expected to open in early July, representing several significant milestones, including the continued growth of Hyatt's luxury resort portfolio, the first Hyatt affiliated hotel on Sardinia, and the second 7Pines Resort in Europe, joining 7Pines Resort Ibiza.
The Destination by Hyatt brand is a diverse collection of luxury and upscale independent hotels, resorts and residences that are all individual at heart, yet connected by a commitment to embody the true spirit of each location. The resort is situated in the neighborhood of Porto Cervo and elegantly nestled within a tranquil, secluded cove on the northern shores of the island. 7Pines Resort Sardinia offers a laid-back luxury-lifestyle experience and aligns completely with the Destination by Hyatt brand's purpose to deliver immersive experiences, authentic design and genuine service.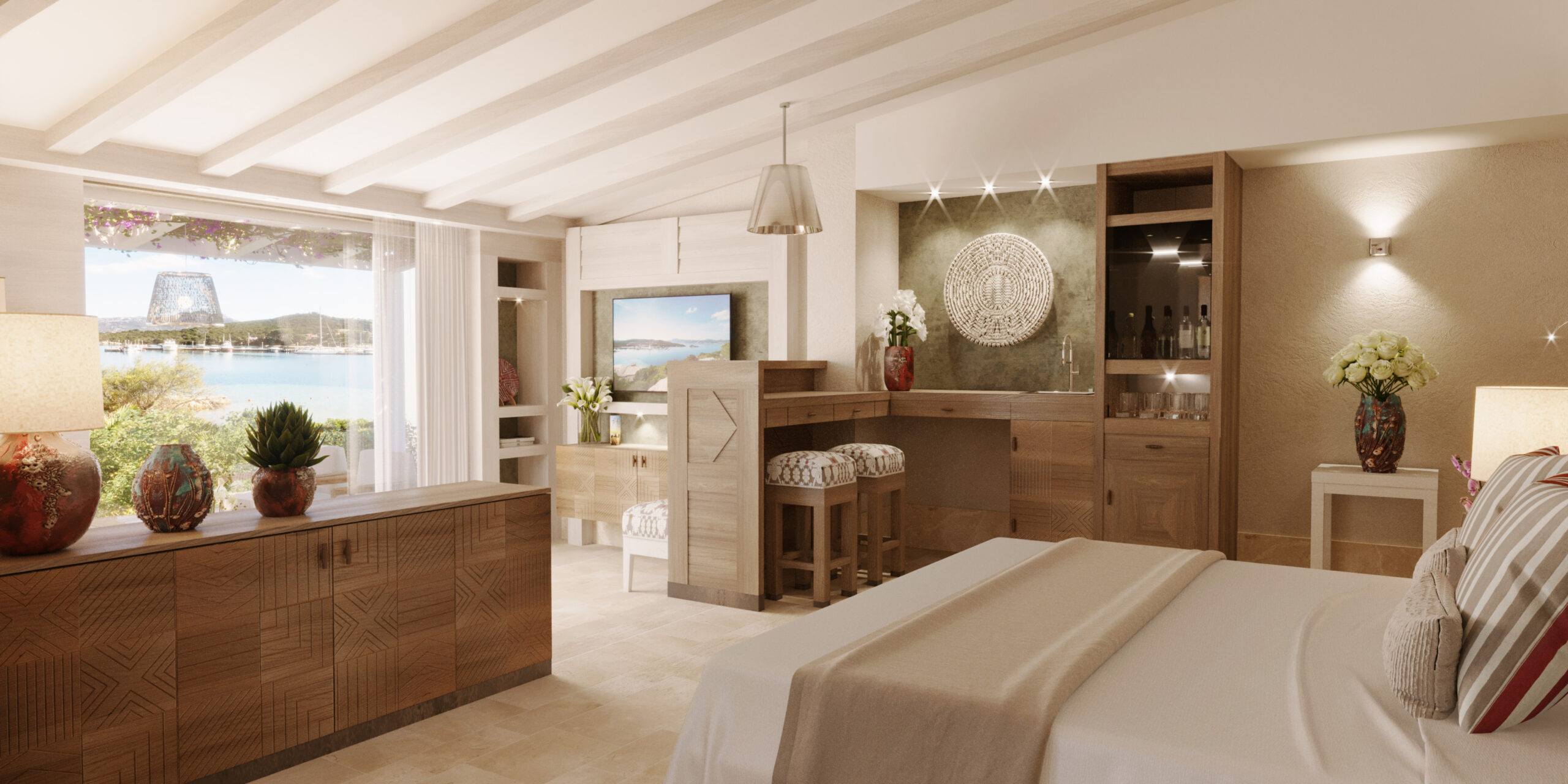 "It is a privilege to join forces once again with the 12.18. group for 7Pines Resort Sardinia, which will join the Destination by Hyatt portfolio," said Felicity Black-Roberts, vice president of development Europe. "At Hyatt, we place great emphasis on forming meaningful relationships with owners, so together we can create luxury hotels and resorts in desirable and unique locations that matter to our guests and World of Hyatt members. In this, Hyatt's second collaboration with 12.18 group, 7Pines Resort Sardinia has been designed in harmony with its surroundings, and truly reflects the Destination by Hyatt brand's commitment to embody the spirit of each location."
Set amidst lush gardens, secluded beaches and centuries old rock formations, 7Pines Resort Sardinia is a beachfront resort surrounded by untouched coastline and a nature reserve. Guests will be able to choose from three restaurants and three bars, as well have access to a private beach and pier with a beach club. In addition, the resort offers four secluded coves, two pools, a spa and a wellness center. Overlooking the archipelago of La Maddalena, guests can expect spectacular sunset views and effortless access to the island's sea adventures, winding pathways and secret coves.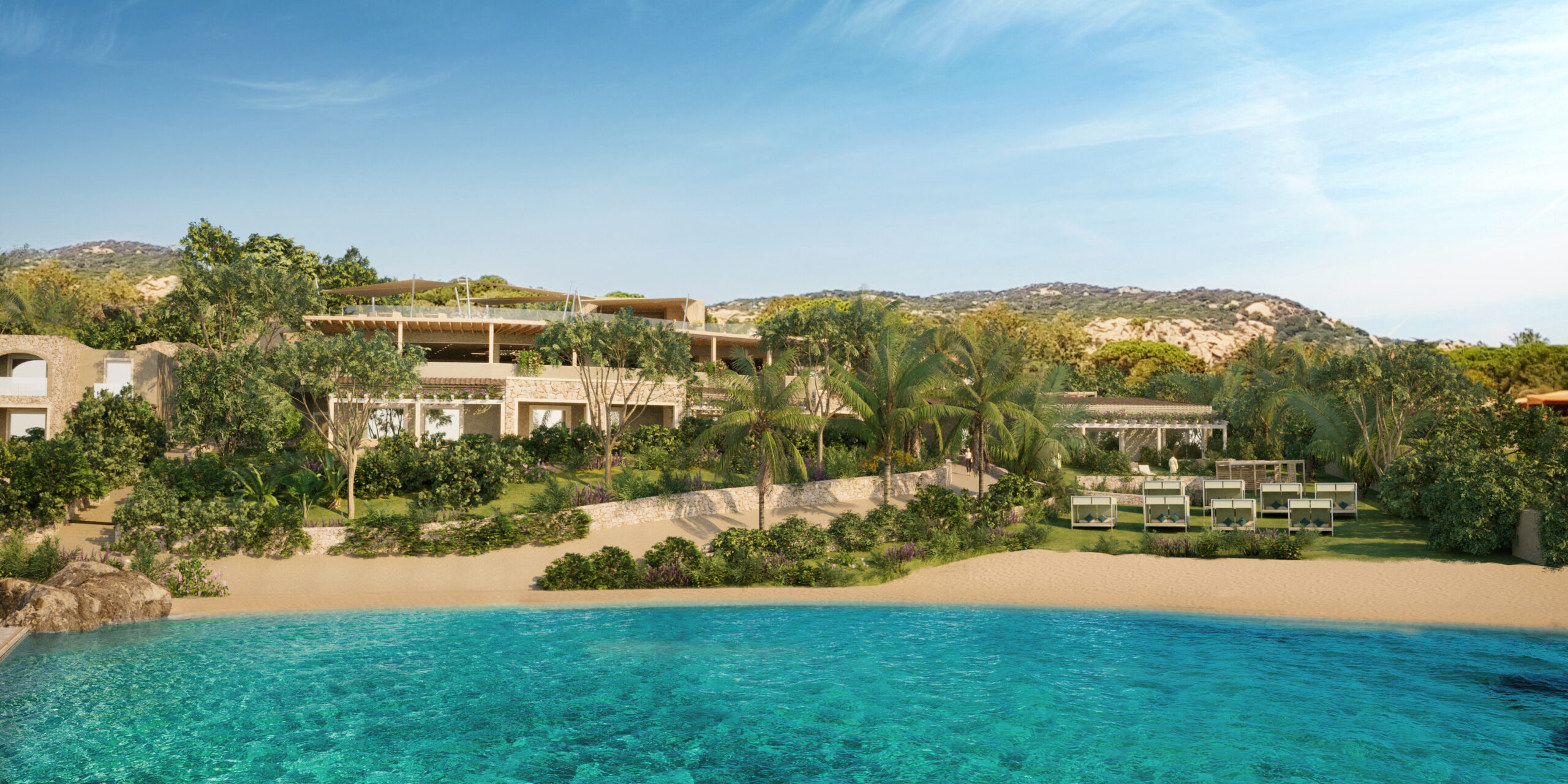 "The new 7Pines Resort in Sardinia is 12.18.'s second collaboration with Hyatt, which we see as one of the market leaders for luxury hotels. The Destination by Hyatt brand aligns perfectly with the 7Pines Resorts brand values, and being part of this brand portfolio represents an important milestone for the expansion of the 7Pines brand," said Jörg Lindner, managing director at 12.18. group. "7Pines Resort Ibiza opened last summer under the Destination by Hyatt brand and we have already seen tremendous results after only one season. We are thrilled to work again with Hyatt as we see enormous potential and value. With Hyatt on our side, we are convinced the soon-to-open 7Pines Resort Sardinia will be a success. Furthermore, our group portfolio has proven to be impressively resistant to recent global crises achieving results that are exceeding pre-pandemic levels. I believe what makes the 12.18. group so successful is our specialization in the luxury segment. The desire for travel within the luxury market has remained and we have seen that guests are ready to spend more than ever for luxurious holidays. At the 12.18. group we have aligned our portfolio accordingly to cater to luxury travelers and their changing expectations."
7Pines Resort Sardinia will join the Destination by Hyatt portfolio, marking the sixth Hyatt affiliated hotel in Italy, joining the soon to re-open Park Hyatt Milan, as well as Hyatt Centric Milano Centrale, Hyatt Centric Murano Venice, Il Tornabuoni, which is part of The Unbound Collection by Hyatt portfolio, and The Tribune, which is a JdV by Hyatt hotel.
For more information about 7Pines Resort Sardinia, please visit 7pines.com/en/sardinia.
The term "Hyatt" is used in this release for convenience to refer to Hyatt Hotels Corporation and/or one or more of its affiliates.
About Destination by Hyatt
The Destination by Hyatt brand is a diverse collection of independent hotels, resorts and residences that are individual at heart yet connected by a commitment to embody the true spirit of each location. Ranging from upper-upscale to luxury, each property is purposefully crafted to be a place of immersive discoveries, authentic design, and warm and welcoming service. As an honored host, each Destination by Hyatt hotel connects guests to both people and place—offering a sense of belonging that invites all to make our destination yours. For more information, visit destinationbyhyatt.com. Follow Destination by Hyatt on Instagram: @destinationhotels, Twitter: @Destination, and Facebook: Destination Hotels.
About 12.18 Group
The 12.18. Group, with its headquarter in Düsseldorf, offers investment, development, asset management, hospitality management and sales from a single source. As an owner-managed company with more than 40 years of expertise of the founder Jörg Lindner, 12.18. specializes in high-yield properties with great development potential in the best locations in Germany, Europe and worldwide. The shares of the company are held equally by the Lindner family and the Versorgungswerk der Zahnärztekammer Berlin K. d. ö. R. . The 12.18. service spectrum ranges from acquisition and conception, financing and revitalization to operation, marketing and sales. Only something special and unique, so the company's philosophy "Differently. On principle.", can be successful in the long term. The company currently employs over a thousand people worldwide and manages an investment volume of 500 million euros.