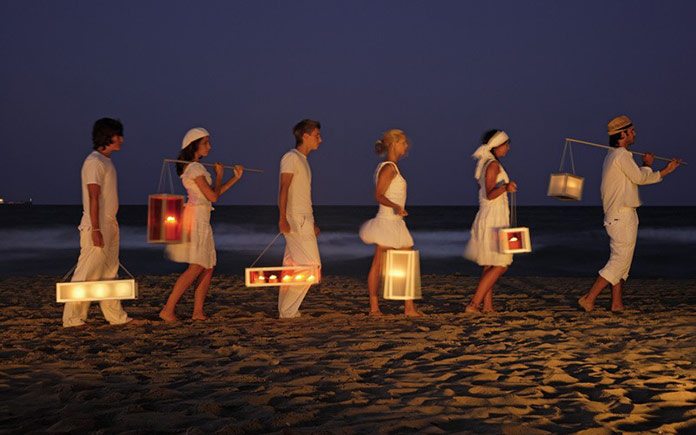 An exclusive design by José A. Gandia-Blasco for Gandiablasco
Summer nights, warm nights, open air gatherings, ideal for relaxation and leisure.
Light influences our emotions, how we perceive space and interact with our environment. Lanterns lit with candles create a warm, romantic and mystical effect. Whether placed on the ground, on tables, stairs or hung from ceilings, these lights provide a wide variety of possibilities and can be integrated in a completely organic way with any décor.
Enjoy summer nights with your favourite colours. The FEZ and TOUAREG collections include coral and turquoise tones as well as the recently added pistachio.
FEZ
The FEZ lantern collection is the work of José A. Gandía-Blasco, a work of refined geometric design. Manufactured from lacquered aluminium in a choice of seven colours FEZ is a striking object with clean lines and design detail: its interwoven mesh structure lends a special character to each of the collection's four constituent pieces.
"The magic needed for providing light for dinner with friends, a party, the garden outside your house, a deserted beach or a romantic scene where the only competition is the moonlight."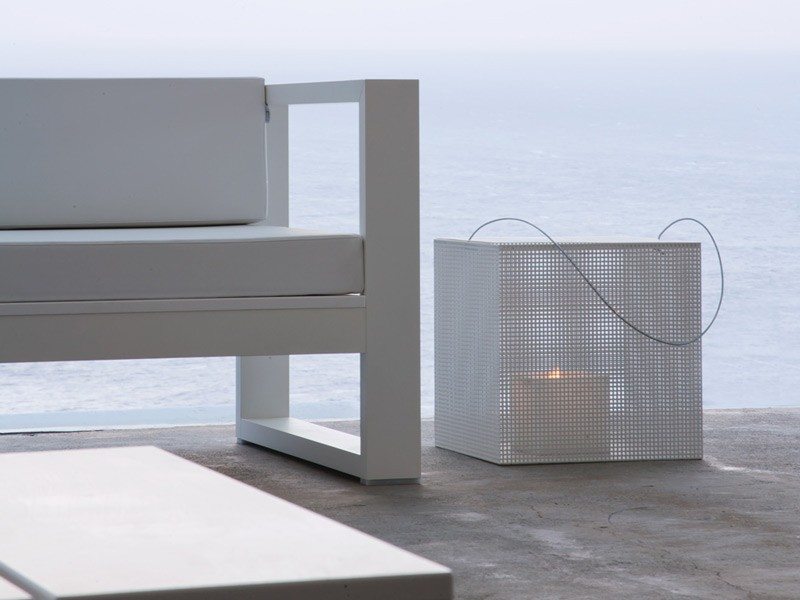 TOUAREG
The TOUAREG lantern designed by Sandra Figuerola subtly attenuates the light through its lattice mesh, so evocative of Mediterranean cultures. Available in two versions, TOUAREG is made from lacquered aluminium and is available in seven colours.
Its design and the magic of candle lit atmospheres recall the history of the naked flame and the beach parties on the shores of any of the seas or oceans of the different cultures on the five continents.
"This piece, with its standard volume and geometric, universal and contemporary language, has a unity of criteria. The Farol Touareg subtly filters the light, just as the lattices that are so present in our Mediterranean culture." said Sandra Figuerola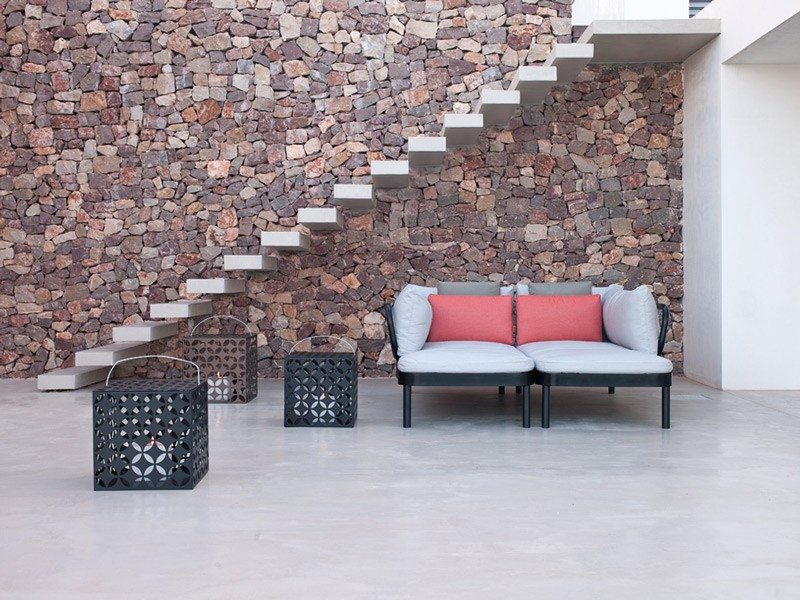 FAROLES
FAROLES is a collection of designer lamps inspired by the magic of candle light. They are the perfect accessory for any GANDIABLASCO collection. Combine them to create a warm ambience on a summer afternoon, in the garden or on the terrace, or even on a cold winter's morning indoors …
More than just a simple accessory for outdoor lighting its refined and elegant design makes it a contemporary architectural
feature. The square lantern is a designer object for outdoors made from anodised aluminium and coloured methacrylate, in white, orange and transparent, you decide.
"A path of tiny points of light to follow, candles for creating an ambience, an atmosphere, lanterns placed beside a swimming pool, dinner for two …"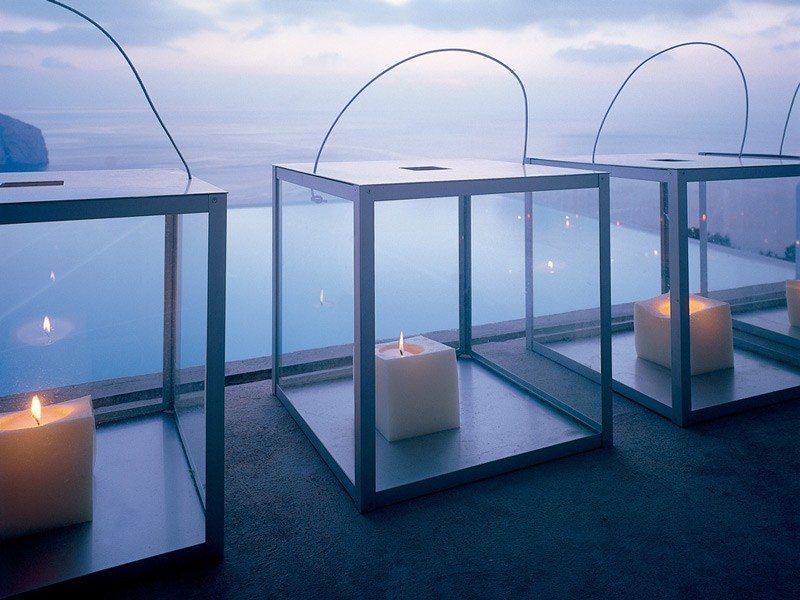 Gandiablasco was founded as a family business in 1941 specialising in the production of blankets. During the mid-80s Gandiablasco began manufacturing carpets. Since 2000 the company has focused exclusively on outdoor furniture products. Their ambitious business strategy was consolidated through rapid expansion to become a world leader in outdoor designer furniture.
Gandiablasco is now international, having opened shops and showrooms in a number of countries worldwide. Their collaborations with renowned designers all over the globe have consolidated their working base in Spain.