Paris is still thrilling the capital of fashion, luxury … and shopping!
Paris has a long and eminent history as a major city in the heart of Europe. However, while fully acknowledging its heritage, it's also a thoroughly modern metropolis bursting with just as much joie de vivre as at any time in its distinguished past.
Ever more welcoming, ingenious, verdant and enjoyable, it is a dynamic and changing 21st century capital. A remarkable cultural agenda is undeniably the destination's major appeal – blockbuster exhibitions, the inauguration of new important or original venues … Plus, museums and stylish bars, art galleries and design hotels, leading monuments and distinguished restaurants all make Paris an ever more renowned travel destination, with various facets, always ready to amaze Parisians and travelers.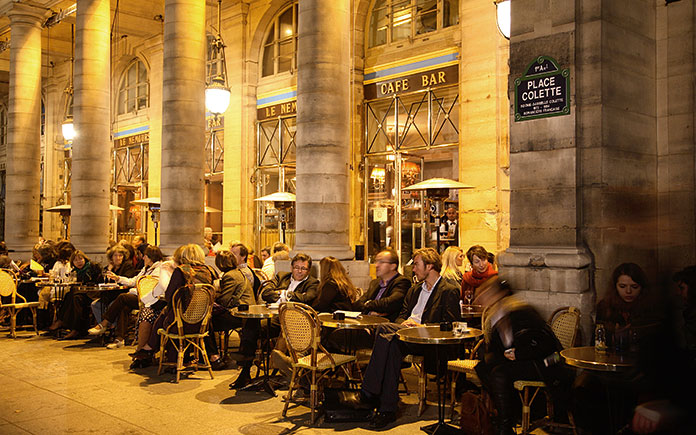 Here are just some of the highlights you can enjoy during a visit to the French capital in 2017.
Culture
Paris plays host to over 300 cultural events every year, from the famous Bastille Day fireworks display on July 14th, to the extravagant festive celebrations that grace the Champs-Elysées each winter. Alongside these and many other annual events, 2017 will see several major art exhibitions held within some of the world's most prestigious locations, including Vermeer at the Musée du Louvre, Gaugain at the Grand Palais, and Cézanne at the Centre Pompidou. If you're a lover of more contemporary art, you'll also be able to view the works of esteemed figures including David Hockney and Anseim Kiefer at shows such as the Fiac and Art Paris Art Fair.
More: Travel tips, information and advice
Gastronomy
Of course, Paris is a byword for high gastronomy, and 2017 features several unique food and drink events for you to enjoy between visits to the capital's more than 70 Michelin-starred restaurants. Festivals include the Taste of Paris at the Grand Palais, where you can sample the signature dishes of leading French chefs working in both classic and modern cuisines. Also well worth a visit is the Resto Expérience event at the Parc Floral de Paris, which will bring together 50 restaurants and 10 bars grouped by culinary theme, all in a relaxed and convivial atmosphere far removed from the stereotype of starched Parisian fine dining.
High Fashion
Although Milan may raise a dispute over the matter, for many fashion fans Paris remains the epicenter of style. If you're an afficionado of haute couture you'll want to make a beeline for the Musée des Arts Décoratif in the second half of 2017, where you'll find an extensive exhibition dedicated to French legend Christian Dior. Confirmed fashionistas also won't want to miss the Paris Fashion Week in September, one of the most esteemed events for leading designers to debut their new collections.
Varied Nightlife
Paris is famous for its cabarets and shows, and while these traditional entertainments are still going strong, a new generation of nightlife has been added to the mix. If you're looking for a sophisticated night out, one of the new breed of grand hotel bars such as Le Bar Long at Le Royal Monceau offer exquisite cocktails in chic surroundings, while if you're aiming for something livelier the city has a huge array of music venues in styles ranging from contemporary jazz to throbbing techno. To make it even more unforgettable, make sure you go for a classy transportation option for getting to and from the venues, like world-famous Limos4 in Paris.
Development and Environment
Paris isn't satisfied to rest on its historical laurels, and the authorities are continually working to develop the city into a prime example of 21st century development, much of it with a distinct eco-friendly edge. The pubic transport network is being extended to bring easy, low-emission transport to even wider areas of the outer city, while new bus lanes and cycle tracks will further work to reduce traffic in the center. Add to this the city's 460 parks and public gardens, alongside the continuing pedestrianization of the Seine riverside expressways, and Paris is setting new standards for a clean, green, modern city.
Commerce and Trade
Lastly, as one of Europe's most important commercial centers, Paris has much to offer the business traveler. The city hosts around 1,000 conventions a year across all business sectors, with its 15 congress locations providing well over 6 million square feet of exhibition space. Add to this Paris's two airports, unparalleled transport network, and huge range of top-class hotel rooms and it's clear the the city is a magnet for international business.
Paris is a byword for historical style, elegance, and the luxury life, but don't let its strong heritage fool you – it's still very much the place to be today, whether you're looking for culture, entertainment, gastronomy, or business.