The Milan Furniture fair is an unmissable design event and a great opportunity for Roche Bobois, which currently generates 58% of its turnover outside France, to meet its partners who come from all over the world. At the fair, the brand introduced a selection of pieces from its upcoming autumn-winter 2016 collection.
This year it also celebrates the Mah Jong sofa, which was designed in 1971 by Hans Hopfer and has since become the brand's most iconic model. Roche Bobois recently released, 'The Swimming Pool,' a TV/cinema commercial which centres around the Mah Jong sofa and conveys Roche Bobois' particular brand of French luxury: fresh, innovative and full of joie de vivre.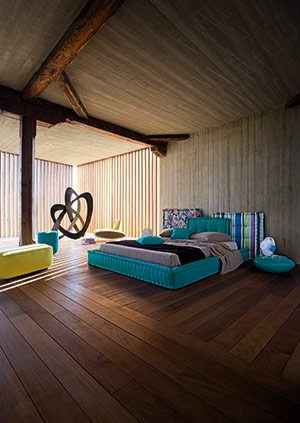 By broadcasting this captivating advert, Roche Bobois once again demonstrates its unique ability to spread the powerful notion of the 'French Art de Vivre' around the world.
The new autumn-winter 2016 pieces are as bold as ever. They play with volumes, colours and materials; the vibrant collection is aimed at creating an element of surprise whilst at the same time evoking certain senses.
The ODEA armchair, designed by Roberto Tapinassi and Maurizio Manzoni, has an organic design and elements which resemble the petals of an open flower.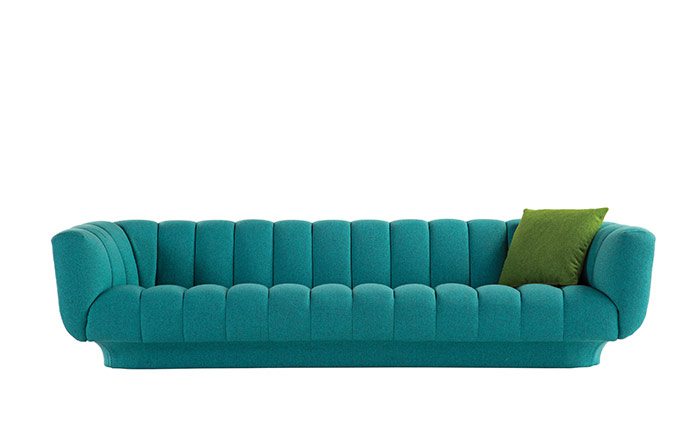 Bina Baitel's design for the ASTRAGALE sideboard features a beech-moulded pattern on the facade that pays homage to classic Haussmann interior architecture – with a modern twist.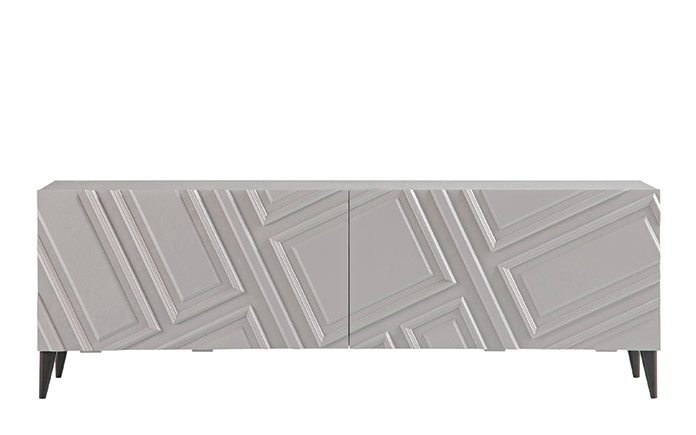 Fabrice Berrux is the talented designer of the AQUA table. It's simple design has a poetic appeal: a marble base, resembling a drop of water, extends seamlessly into a polyurethane tabletop covered in black Fénix.