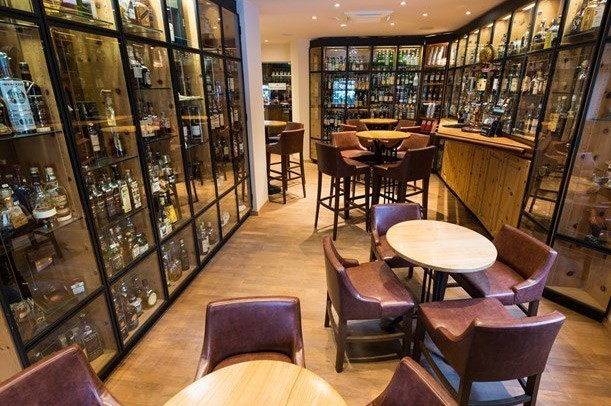 World record: Whisky Bar St. Moritz
Whisky connoisseurs know all about the world's largest collection of brandies at the Whisky Bar of the Hotel Waldhaus am See. There's a good reason the Devil's Place, as the bar is called, has made it into the Guinness Book of Records on several occasions. As one of the "Leading Bars of the Wold" this bar has 2,500 different kinds of whisky, which is the largest selection in the world.
And nothing goes better with a glass of good whisky than the right cigar, all of which are available in the adjoining Smokers' Lounge. In the smokers' room, right next door, you can treat yourself to a cigar from the very large selection within the walk-in humidor. The room is surrounded by whiskycases-an experience for every whisky-lover!
Anyone who loves whisky and cigars is certain to return to the Whisky Bar time and time again. The Devil's Place has garnered the coveted title of 'Leading Bar of the World'. With more than 2,500 whiskies on offer the Bar boasts the world's largest selection. From a simple Johnnie Walker to absolute gems such as a Macallan 1878, every whisky imaginable is to be found here.
The offer mainly comprised Scottish single malts, but also a large selection of blends, Irish whiskeys, bourbons and other 'brandies' from all over the world. And that includes plenty of exotic ones, too: whiskies from Sri Lanka, Uruguay, China, Japan and New Zealand are to be found on the shelves alongside the latest creations from the Alpine countries.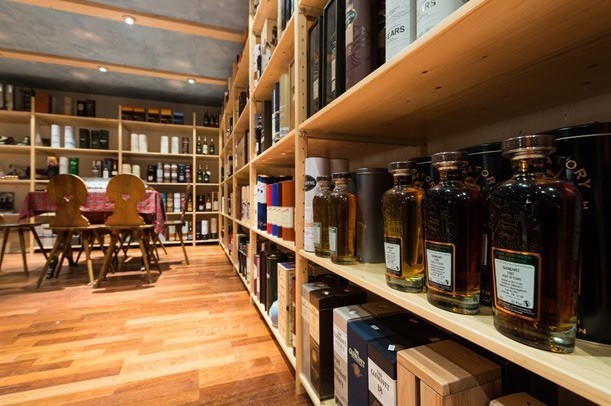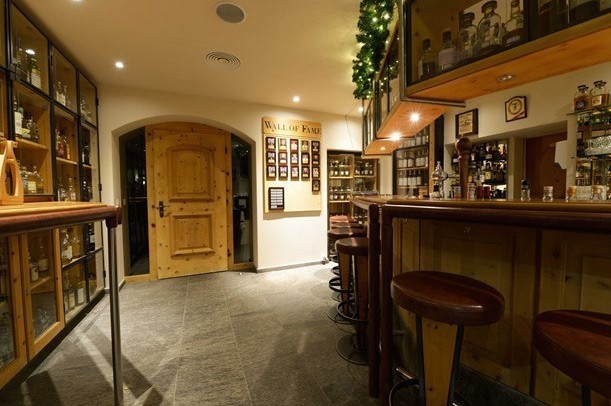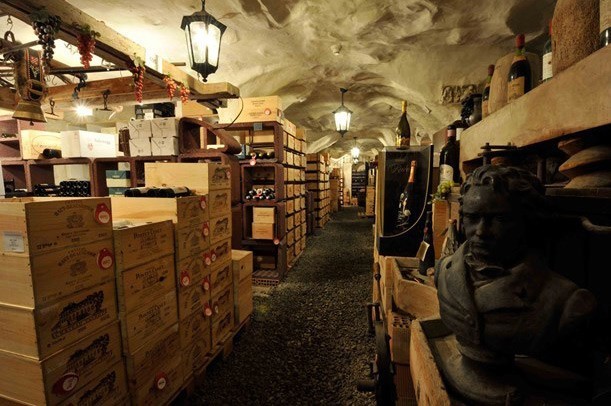 The Bar's own bottlings, which are purchased every year directly from Scotland, are also quite special. The whisky collection at the Hotel Waldhaus has earned an entry in the Guinness Book of Records for the second time already. The Smokers' Room next door is the ideal setting to enjoy a cigar from a selection that's just as top-class.
Contact: Claudio Bernasconi, T + 41 81 836 60 00, info@waldhaus-am-see.ch