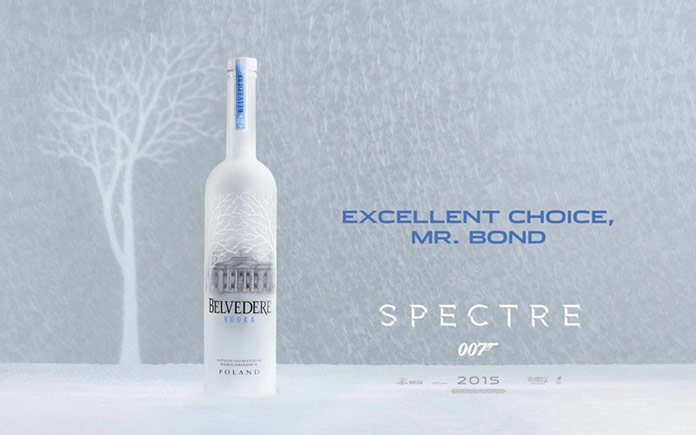 James Bond has always been a vodka drinker. Now, he drinks Belvedere vodka.
Belvedere, the world's original luxury vodka, announced its collaboration with Albert R. Broccoli's EON Productions, Metro-Goldwyn-Mayer Studios, and Sony Pictures Entertainment to promote SPECTRE, the highly anticipated 24th installment of the James Bond series, due for global release on November 6, 2015.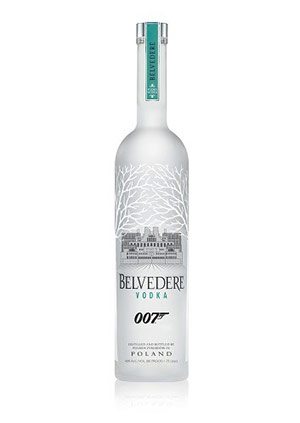 Belvedere will release two custom made and limited editions to celebrate Bond's vodka martini 'Shaken not Stirred', and its partnership with the 24th Bond adventure, SPECTRE. In an unprecedented move, Belvedere has replaced the iconic Belvedere Palace with a 007 twist that will also be applied to Belvedere's iconic Silver Saber bottles, known for their cutting edge, metallic aesthetic and illuminating technology.
Belvedere's dedicated marketing program will include a global advertising campaign and a wide range of promotion and activation rights around the film.
"James Bond is recognized as the most admired and influential tastemaker in the world. We're delighted that Belvedere will be partnering with SPECTRE, our largest global partnership to date." President of Belvedere Vodka, Charles Gibb
Belvedere Vodka is produced in a century-old Polish distillery, in a manner derived from 600 years of vodka making tradition. Belvedere is owned by the luxury goods conglomerate LVMH and internationally categorised as a super premium vodka.
Excellent choice, Mr. Bond!