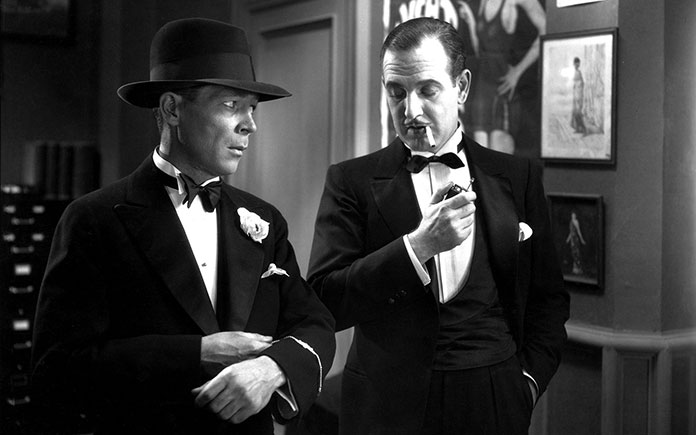 For fans of luxurious style and designer glam, there's nothing dreamier than the current awards season and its many red carpets.
So far, the 2017 shows have already given us a fair few stunning fashion moments – Emma Stone's embroidered velvet and lace Alexander McQueen showstopper at the SAG awards has to be one of the best – to lust over.
Your next black tie event may be a bit less celeb-filled than the Oscars Luncheon and your budget may not quite stretch to McQueen or Chanel, but that doesn't mean you can't channel your favorite look and create an equally stylish evening ensemble.
All you need to do is master a few of Hollywood's secret red carpet styling tricks!
#1: focus on the fit
You could be wearing an Elie Saab fairy-tale gown or the latest Victoria Beckham shift dress, but if you don't feel comfortable it won't look good.
Instead of concentrating on style, color, label or price, focus first and foremost on the overall fit of the dresses you try on. Ideally, you want something that flatters every curve, skims over problem areas and still has plenty of breathing room.
If you've got the time and money, head to the tailor to have it customized to your specific measurements. If not, then at least make sure you've got a well-fitting bra and some supportive shape wear to enhance your silhouette as much as possible.
#2: indulge in a pampering session
Botox, vampire facials and clay body wraps – before a big red carpet appearance, celebs undergo any and all beauty treatments available.
The night before your event, treat yourself to a relaxing pamper session. Buy a moisturizing face mask (Garnier's Moisture Bomb Tissue Mask will leave your skin super smooth, and at only £1.49 it's an absolute bargain) take a long bath and give yourself a classic French manicure.
If you're a fan of fake tan, now's also the best time to apply a subtle layer. Exfoliate beforehand and moisturize the next day for a polished, even finish.
#3: go for vintage glam
There's nothing more glamorous than classic Hollywood beauty staples like a bold red lip and a side sweep of silky waves, so make like Marilyn and embrace a vintage-inspired beauty look.
To add a modern edge to your makeup, swap pillar box red lipstick for a deeper plum hue, preferably with a matt finish. Don't forget to exaggerate your pout as well by dabbing a smudge of highlighter along your cupid's bow.
When it comes to your hair, nailing 20s curls all comes down to having the right tools. We recommend the Mark Hill Pick and Mix wand curler, which comes with interchangeable barrels for creating a mix of looser and tighter ringlets.
There you have it, three red carpet styling tricks that'll help you look even better than Emma Stone. Follow them through and you'll be more than ready for a night of champagne and dancing!