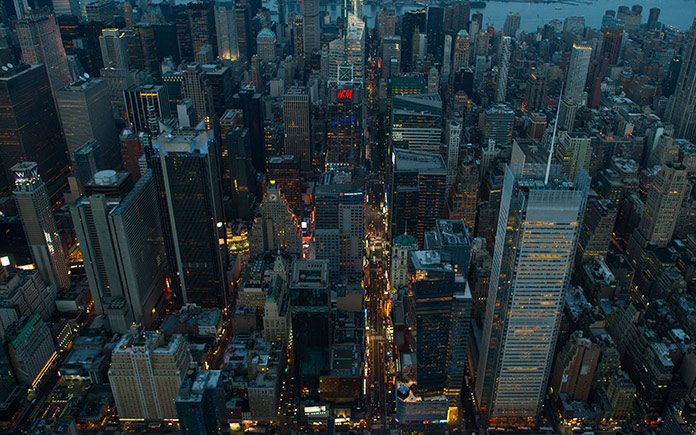 Manhattan's

median resale price growth continued to slow, increasing only 2.9 percent year-over-year to

$975,017

Buyers looking for lower-priced homes in Manhattan face the biggest hurdles this shopping season. A significant decline in inventory amid high demand kept prices rising for Manhattan's least expensive homes last month.

Manhattan's overall median resale price grew only 2.9 percent year-over-year to $975,017, the lowest annual increase since February 2010, according to the April 2016 StreetEasy Market Reports.

After months of lagging luxury home prices, almost all other segments of the Manhattan market are following suit, indicating a much larger market-wide slowdown. Driven by an oversupply of high-end units, the median resale price of luxury homes in Manhattan has remained flat or declined every month since October 2015, according to the StreetEasy Price Indices.

By contrast, the median resale price of the least expensive homes in Manhattan increased 3.9 percent over the last year. Enduring price growth among lower-priced homes was due in large part to a significant decline in inventory. The number of homes in the bottom segment of the market declined by 25.9 percent since last April, while the inventory of homes priced above that segment remained the same year-over-year.
"Manhattan inventory is top-heavy," said StreetEasy data scientist Alan Lightfeldt. "The market remains flooded with luxury properties and short on moderately and lower-priced homes that many New York buyers are looking for. Until Manhattan's market regains equilibrium, we expect heightened competition at lower price points to drive overall growth despite recent declines at the luxury tier."
Lower inventory is leading to greater competition and rising prices in areas where buyers can seek out relatively affordable units. Within Manhattan, Upper Manhattan's median resale price remained the lowest but continued to rise significantly more than all other Manhattan submarkets, increasing by 11.3 percent from last year to $646,050.
In Brooklyn, the overall median resale price increased 7.3 percent from last year to $549,995. This increase was due primarily to outstanding growth in the East and South Brooklyn submarkets, where prices remain low compared to the rest of the borough, despite double-digit increases since last April. The median resale price in East Brooklyn increased 24.9 percent from last year to $485,912, and 11.5 percent in South Brooklyn $413,335.
According to the StreetEasy Price Forecasts, price growth in both boroughs will continue to slow over the next 12 months, with slight price declines anticipated in Downtown Manhattan and Prospect Park.
In Manhattan, the median resale price is expected to rise only 1.4 percent throughout the year, compared to 2.9 percent growth seen over the last 12 months, according to the StreetEasy Price Indices.
Upper Manhattan will continue to lead the borough, but with just 7.5 percent forecasted price growth. In Brooklyn, the median resale price is expected to rise 4.7 percent, compared to 7.3 percent over the last 12 months. East Brooklyn, however, is expected to continue with double-digit growth at a forecasted 16.6 percent increase.