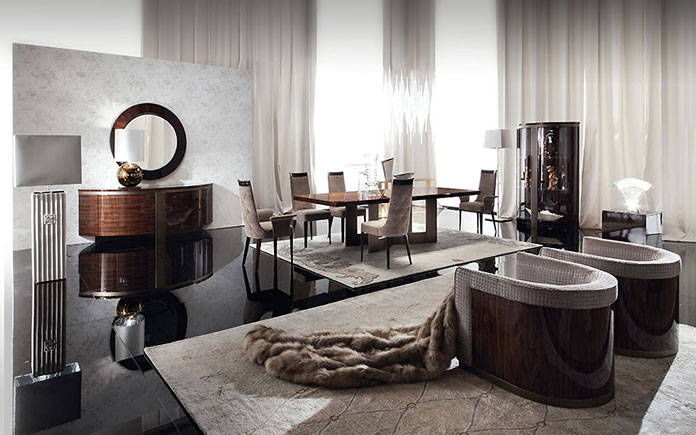 Minimalist chic is your favorite decor style to lust over in homeward magazines. All those sharp lines, carefully arranged coffee tables and flawlessly polished surfaces suggest a life of glamour and elegance you'd love to experience.
But whilst it looks effortless in photos, it's a fine art you're yet to get right in your own home. As hard as you try, achieving a minimalist finish seems to require a budget and cleaning obsession you've just not got.
Before you give it up for good and resign yourself to a life of cluttered mayhem, we think you should give an understated home makeover one more go – and we're sharing our top tips to help you do it properly this time.
#1: go for structured open plan living
Open plan living is a central component of minimalist chic, but to keep all that space tidy you need to give it purpose and order.
Assign functions (living, dining or office space) to certain areas of the room with clever groupings of furniture, and you'll create small sections that are easier to control and look after.
More: Home Decor & Architecture
Open-plan isn't practical in a tiny, cramped house, though. For some much-needed extra space, extend your square footage with a mezzanine floor from the experts at Invicta. Fit it with glass balustrades and floating stairs so that it doesn't become a clunky, bulky presence.
#2: be brave with your color scheme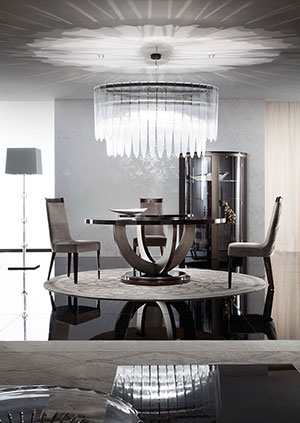 Pale greys, whites and cream are the obvious choices for repainting a room in a minimalist style, but don't think they're your only option. Although they're great for making a space feel bigger, they're hard colors to keep bright and fresh over time.
Be brave and balance out that blandness with bolder accents. Go for deep slate greys or navy feature walls to add warmth, and inject some life into the space with pastel highlights from artwork, frames or other accessories.
Or, if you can't quite bring yourself to give up on a classic black and white scheme, create interest with clashing patterned rugs, pillows and wallpaper panels. Stripes are one of our favourites ways to give any room some drama.
#4: remember it's all about storage
Clutter is acceptable in minimalist chic, but only if its carefully chosen pieces that are precisely and artfully arranged – your abandoned shoes, half-read books and unopened bills won't cut it.
The simplest trick for looking as though you're an organized clean freak is to simply hide all your messy belongings, and that's why storage is essential for making this theme work.
There a ton of online tutorials for building clever storage solutions to keep things out of sight yet within reach, or you can always head to IKEA for some inexpensive, sleek new bookcases and cabinets if you're not a fan of DIY.
Finally, to really make minimalist chic work, you need to accept that no matter how on top of housekeeping you are, it won't look perfect all the time. You don't want to live in an uncomfortable show home, so relax and enjoy your impeccably stylish home for what it is.