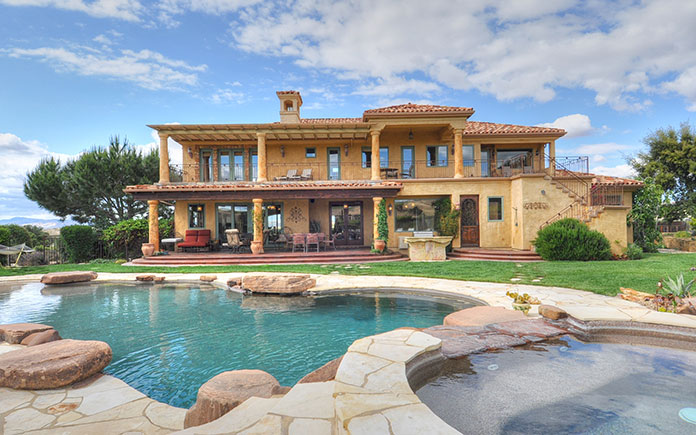 2016 happened to be a slow year in the luxury housing market. The first quarter of 2016 saw market prices fall down 1.1% compared to 2015 data. A volatile stock market has dissuaded many investors from purchasing luxury real estate globally.
Things looked pretty grim in the US in particular, where sales in the usually sought-after Hamptons plunged by half. Similarly, the Aspen real estate collapsed in 2016, experiencing its first ever nosedive, going from  from $939.91 million in the first half of 2015 to $546.45 million in the same period of the year in 2016. Experts believe several other factors might have influenced the market, such as uncertainties over the US presidential election, bad economy in South America and unstable oil prices.
In the UK, Brexit is to blame according to specialists for the luxury home market slumps of 2016. The number of sold luxury properties was down by up to 83% in some areas, and property developers also recorded a 20% slump in demand for newly-built high range homes. Prices in prime areas of London – that can boast some of the highest prices in the country by far, have fallen by up to 12.6%. Chelsea and Hyde Park took some of the most damaging hits with -12.6% and -11.2% respectively.
It's looking a bit brighter for some luxury homes market around the world though for the first quarter of 2017.
Reportedly, Spain has been enjoying a steady economic recovery, with an increasing number of international buyers opting for the sunny destination to invest in luxury homes all across the country. It recently emerged that sales across all regions were up by a staggering 31% from 2015 to 2016. This constitutes without a doubt the biggest increase for a good decade in Spain. Top international buyers emanating from the UK (11%), the Middle-East (8%) and Scandinavia (7%) continue to drive the market upwards in 2017.
On the other side of the world, Hawaii has recently been tipped to become one of the hottest luxury homes markets of 2017. In january 2017, the island of Oahu in the Hawaii archipelago recorded a 50% rise in the numbers of sold homes priced $1,5 million and above, compared to january 2016 numbers.
January being usually a slow month for sales, this is a very good sign indeed for even stronger sales numbers: with a low inventory for sale and rising prices, this is going to be an incredibly competitive market for the hawaiian real estate overall in 2017.