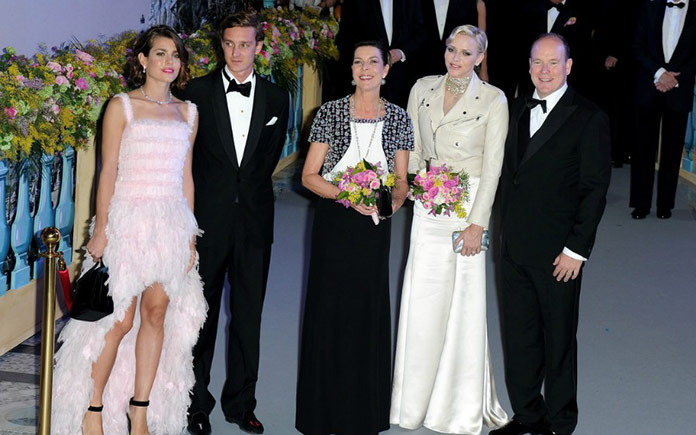 The greatest personalities for a prestige charity gala for the Princess Grace foundation.
28 March 2015 – Salle des Etoiles, 26 Avenue Princesse Grace, Monaco
The Rose Ball is one of the major charity events in Monaco. The Rose Ball was created by Princess Grace of Monaco in 1954 and it is organised every year in March by the Monte-Carlo SBM Group in the prestigious Salle des Etoiles of the Sporting Monte-Carlo.
This exceptional event brings together the elite and international high society for the first important social event of the year. For just one evening, it bathes the Principality in splendour and lights, plunging it in an ambience of radiance and festivity.
There are always ravishing bouquets of thousands of roses decorating the Salle des Etoiles in the Sporting d'Eté complex. Top-name performers delight the audience, who grace the event with their finest attire. This prestigious fund-raising event is open to the public.
The Rose Ball is a symbol of glamour that maintains the fascinating Monte-Carlo legend that it has helped create.