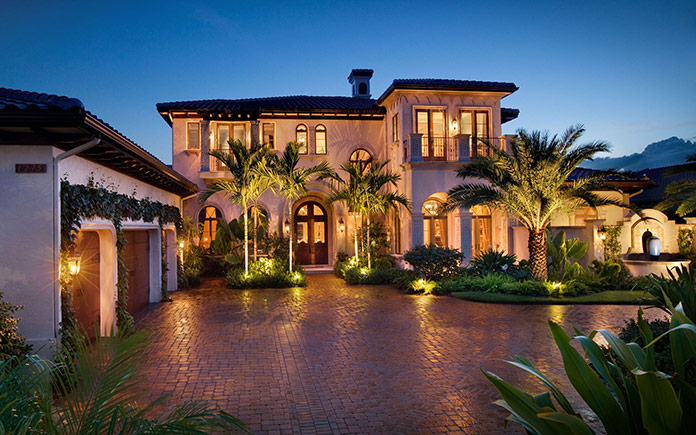 1 in 3 Millennials Planning to Move, Up Significantly from Last Year
For many Americans, the end of the frigid weather marks the beginning of house-hunting season. According to the American Express Spending & Saving Tracker, approximately 42 million (17%) of Americans plan to move in 2016, a significant increase over last year (12%).
For those relocating in 2016, 53% say they will rent rather than buy—the largest percentage of consumers since American Express began polling the topic in 2012. Conversely, only 40% of Americans plan to purchase a home in 2016, a significant decrease from last year (46%).
"In general, Americans are feeling confident about the economy and their own financial stabilityi , yet fewer are buying homes," said Jed Scala, Senior Vice President, Consumer Lending at American Express. "The reason could be a shift in the cultural mindset, especially among Millennials who value flexibility and freedom, and home ownership could be seen as counter to that."
More Millennials Moving, Not Buying…Yet
Indeed, while nearly a-third of Millennials are moving, they might not be quite ready for a mortgage. Fifty-five percent (55%) plan to rent, whereas only 41% plan to buy – similar to 2015 (54% vs. 41%, respectively). The trend could shift in the near future, as they indicate growing confidence in the future housing market. Significantly more Millennials anticipate the market will be prime for purchasing in one to two years (32% vs. 25% in 2015).
Big life milestones, such as landing their first jobs or starting families, could be a reason for relocation. Thirty-one percent of Millennials are moving this year (vs. 21% in 2015); comparatively, only 15% of Gen Xers plan to move (vs. 13% in 2015), and perhaps related to their newly emptied nests, the number of Baby Boomers on the housing hunt doubled this year (10% vs. 5%).
If You Can't Move, Just Improve
Whether moving or not, 76% of homeowners are planning home improvements. These homeowners anticipate spending an average of $5,100 (vs. $4,100 in 2015), a 24.4% increase over last year.
Among affluent homeowners, 84% are renovating and spending significantly more than in 2015 ($9,100 vs. $6,900)—a trend that retailers and contractors could benefit from. Although the majority of consumers might not have $10,000 to spend remodeling or decorating their homes, they can still dream. If given that amount of money, more than half (56%) would re-do a room in their house. Other hypothetical home projects include everything from re-doing floors to building a deck or a patio.
Tax Re-Funding Your Home Improvement Projects
Although the majority of Americans (60%) plan to use cash, check or savings for their home renovations, 25% are banking on their anticipated tax returns for home improvements, up from 21% last year.
Sixty-five percent (65%) of Americans are expecting to receive a refund, on par with last year (66%). In 2015, 67% of Americans actually received a refund, up significantly from the previous year's 62%. Of those refunds, roughly a quarter (26%) was spent on things like home improvements or other big-ticket costs (similar to last year's 22%). The bigger allocation was reserved for bills and paying down debt (33% YOY).