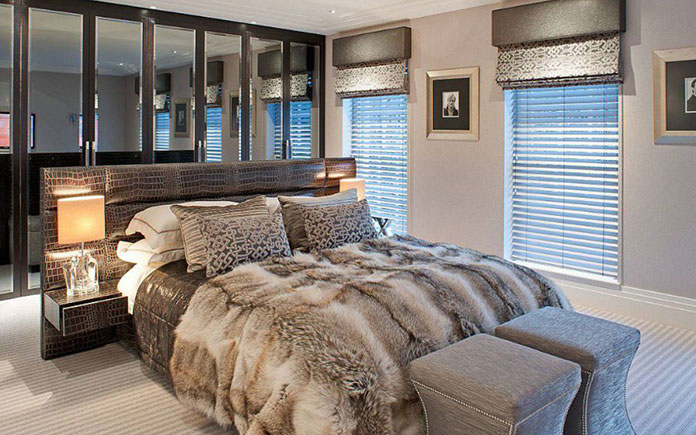 Purchasing a luxury home is a huge commitment. Chances are you've spent years working hard to earn your opulent existence, but now comes an even harder process – making it yours.
Plenty of houses are on the market, with so many different floor-plans, layouts and interior decorations. You may have been gifted a blank canvas or a furnished masterpiece, but making your house a home is important to your well-being.
Here are a few things you can do to make living in luxury a more homey experience.
Entrance
The minute your guest steps into your luxury home, they should be amazed. The minute you step into your home, you should be content and relaxed.
After a strenuous shift at work, or a foreign business venture, all you want to do is put your feet up. Have your slippers there ready, slip them on and begin decompressing from your busy day.
Make it homey! The Mat Factory offer a wide range of entrance mats, from elegant décor to a personalized message at your doorstep. They're just one example of a company making sure you receive luxury on a smaller scale.
Personal photos
That expensive photo-shoot with your loved ones wasn't for the sake of it. Nothing says home more than the people you occupy it with, which is why photos of old family reunions, weddings, your children and any other special events could be exactly what you need to add extra warmth to your home.
Feature wall
The simplest of tricks that can really help to liven up a space, which is why a feature wall could be the ideal eye-catching interior design choice for you.
Mix your favorite blend of colors, or find a bespoke wallpaper that suits your style. With so many hardware and decorative outlets out there, which are usually littered with sales and variety, add that personal touch today.
The garden
Your entrance is important, but arguably even more so is the large space beyond the property.
A lot of individuals will be content with their houses, and forget to personalize the one place you need for summer barbecues, a kick about with the kids or a relaxing getaway from stresses inside your house.A dining area is a nice touch, alongside a collection of comfortable chairs to rest your back and soak in the sun. Spending time on your garden can sometimes be difficult, and maintaining the state of the flowers and array of trees might not be for you, but adding some décor might make a big difference.