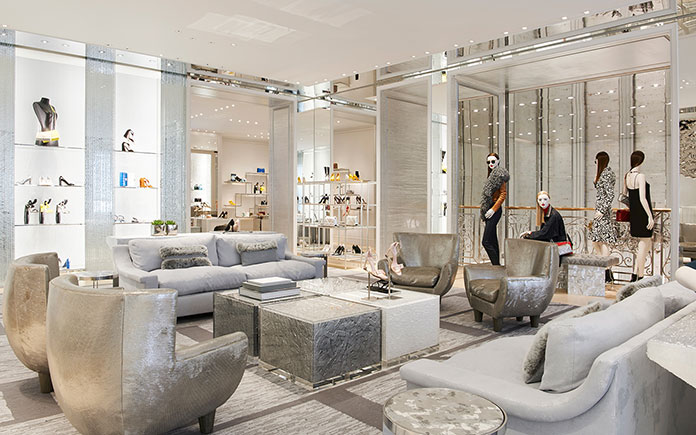 From Chanel to Valentino, Alexander Wang to Chloe, you know the world's most luxurious designers inside out.
Now, after years of being the go-to style guru for all your friends, you've finally decided to turn your in-depth knowledge and passion for the high-end fashion industry into a career by opening your own boutique store…and you couldn't be more excited about it.
Ordering stock from the newest collections, creating your own brand, sharing your love of clothes and eye for detail with the world – there's a lot to look forward to.
But before you can get to the exciting part of actually running a shop (the part you know you're going to handle flawlessly), there's a lot of practical and not-so-fun background work to be done first.
With that in mind, here are a few top tips that'll help you get set up as quickly as possible. Take a look.
#1: do your market research
You may have spent your life devouring Vogue and learning everything there is to know about luxury fashion, but do you understand the consumers that actually buy those products and brands?
Before you make any other decisions, you need to do some market research into your future customers.
You can outsource this work to external agencies, but don't forget that there's also a wealth of useful information on things like competitors and local populations available for free online. Check out sites like the Office for National Statistics before paying anyone else for help.
#2: reduce stress with online property searches
Whether you're buying or renting, your premises will be one of your biggest startup worries. From picking the right location to making sure it's within budget, there are lots of different factors you need to take into account before signing a lease or mortgage.
One of the easiest ways to handle this vital stage is to take the property hunt online and use a database, like this one at Shop Property, to research available places.
You'll be able to find the perfect shop for rent or buy that meets all of your demands, without having to waste days traipsing around the high street on endless viewings.
#3: spread the word with clever marketing
You already know that your passion for all things fashion is infectious – that's why your friends always turn to you for shopping advice. So to get the till ringing, you just need to learn how to communicate that passion to customers as well.
That's where digital marketing comes into play.  From blogs and Instagram posts to email campaigns and PPC, there are lots of ways to boost the profile of your new shop.
As with market research, you can hire external agencies to take care of this, but it's a wise idea to exploit free sources of advice online and tackle marketing by yourself at first, to save money as your business gets going.
#4: last but not least, be patient
Remember, those fashion brands you love – the ones that sell all around the world and bring in gazillions of pounds – didn't pop up overnight. Be patient with yourself and your business.
You've got the passion, knowledge and skill to make it, you just need to take your time and allow growth to happen naturally. So instead of trying to become a global name to rival Net-a-Porter, focus on making your first flagship store a roaring success.