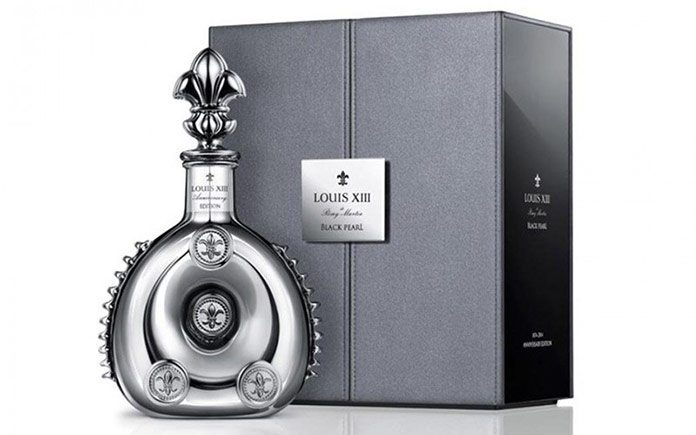 The House of Rémy Martin is unveiling a limited series of just 775 decanters of the Louis XIII Black Pearl Anniversary Edition.
These numbered Louis XIII Black Pearl decanters are drawn from a unique 572-litre tierçon, part of the family's reserve in the Domaine de Merpins. Handmade a century ago using oak from France's Limousin region, the tierçon – marked C-100-93 – is only the third of its kind to be released by the family in the past 100 years.
Blended from more than 1,200 eaux de vie that vary in age between 40 and 100 years, Rémy Martin's Louis XIII Black Pearl Limited Edition is an exclusive Cognac to end all exclusive Cognacs.
Louis XIII Black Pearl is flamboyant and elusive, transcending time with a glamorous design combining classicism and modernity.
A luxury decanter
Such an important celebration demands an iconic decanter: a luxury "BLACK PEARL" version of the original metal flask that inspired Paul-Émile Rémy Martin when he created LOUIS XIII in 1874.
To craft this superb metallic decanter, the House of Baccarat treated the crystal using a unique plating technique. This gives the decanter a beautiful reflective quality, with myriad subtle contrasts of light and dark dancing across its surface.
Achieving this dichroic effect involves layering successive thin coatings of precious materials (titanium, carbon and gold) one upon the other. The result is a true work of art.