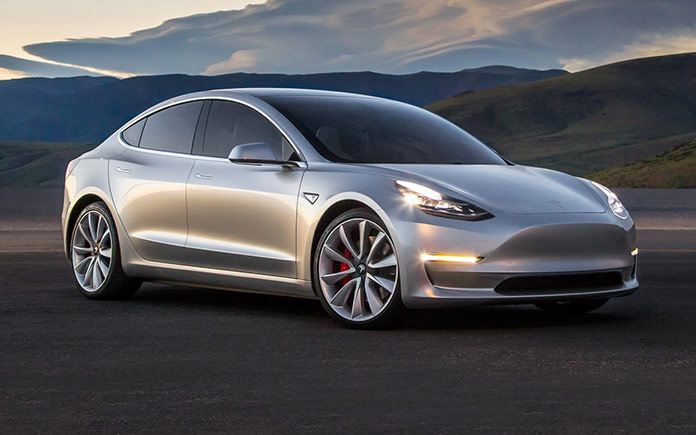 Tesla Motors Inc said on Tuesday the design of its new Model 3 has not been finalized, even though the electric car maker expects to begin building the mass-market sedan within the next 18 months.
Tesla's plans to expand its Fremont, California factory are still in process and some aspects of procuring and making parts for the Model 3 have yet to be determined, the company said in its quarterly financial report.
The Model 3, whose projected starting price of $35,000 is less than half of the luxury Model S sedan, is intended to dramatically boost Tesla's production volume and revenue, and help the company eventually turn a profit.
Tesla has missed many of its key production deadlines, including launches of the Model S and Model X sport utility vehicle, because of quality and supply issues.
"We are currently evaluating, qualifying and selecting our suppliers" for the Model 3, Tesla said in the report filed with the U.S. Securities and Exchange Commission.
Tesla Chief Executive Elon Musk last week jolted investors with the news that he planned to accelerate production at the Fremont plant, which is now targeted to build 500,000 vehicles in 2018, two years ahead of schedule.
The accelerated production schedule is "aggressive," Barclays analyst Brian Johnson said in a phone interview on Tuesday. "Finalizing the design work, and lining up the suppliers and launching in one and a half years seems not possible."
On a conference call with analysts last week, Musk acknowledged that the Model 3 design was not complete, saying it would take another 6-9 weeks to complete engineering decisions.
An initial rush of 325,000 Model 3 reservations, each accompanied by a refundable $1,000 deposit, could persuade Tesla to raise additional funds to help finance the accelerated production.
Tesla appeared to be conserving cash in the first quarter as it struggled to cope with parts shortages and early quality problems on the Model X, the financial filing showed.
With an operating loss of $248 million, free cash flow dipped to a negative $466 million, even as Tesla slashed capital spending nearly in half.
But the company said in the filing it expected to ramp up capital spending later this year and could spend more than $2 billion in the next three quarters, including more than $500 million to begin production of vehicle battery cells at its Reno, Nevada plant by year-end.
Tesla boosted its cash position to $1.4 billion as of March 31, after drawing down more than $400 million from a revolving credit line.